"The Refusal of Time" live in Hamburg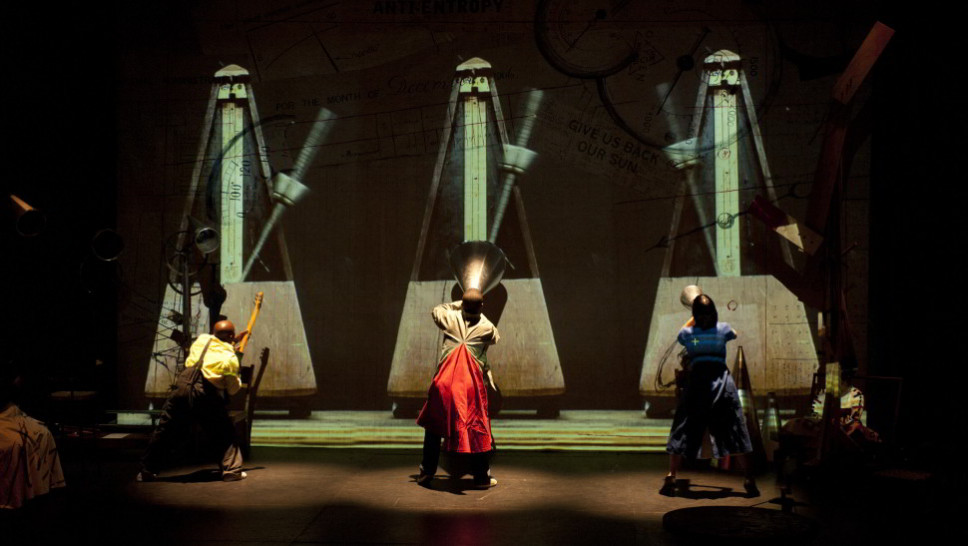 "Time is the choreographer ," says William Kentridge and that is to understand first of all, literally, refers to this statement on the action on stage . Together with composer Philip Miller, the choreographer Dada Masilo and video artist Catherine Meyburgh, Kentridge presents in this work a complex universe of musical notes, words, song and dance, powered by machines that evoke the era of European Futurism and the clock for actors, dancers and singers. He controls these artistic multiple structures with periodically presented reflections on physical, philosophical, and historical dimensions of time. From art to science, from science to policy.
With great ease and great wit all limits are exceeded in this performance, and stripped the absolute time of Newton, the relative time of Einstein and the distorted space-time near black holes. "Refuse the Hour" shows how time also choreographs the world – from ancient times to the colonial history.